Career Tools: How to Be a Bad Ass Presenter

We've all been there. A darkened conference room, a boring speaker, a lengthy slide deck filled with bullet points. It isn't pretty. When you speak are you getting right to the point? Are you telling stories and engaging your audience? Are you using PowerPoint slides the right way or the wrong way? This session is where you'll find out. In this session you'll find out what works - and what doesn't - when telling stories at work and using slides to illustrate your message. You'll also learn how to eliminate infuriating non words from your presentation - the "ums" and "ers" that can sabotage even the best speech. In essence you'll learn how to be clear, concise, compelling and confident when speaking so you can represent yourself and your organization effectively.

About the Speaker:
Dave Yewman

Dave  is a strategic communications expert with more than 15 years of experience. A former newspaper reporter and columnist, Dave has counseled senior executives at a variety of companies, managed communications teams and led business development efforts.
He has delivered storytelling workshops, presentation coaching sessions and media trainings at a variety of organizations, including, adidas, Clif Bar, CBS, Cambia Healthcare, Dell, eBay, Google, Ingram Micro, Juniper Networks, Mackay Sposito, Mercy Corps, Microsoft, Nike, Oregon State University, Peet's, Razorfish, Red Bull, Reebok, Snapchat, T-Mobile, Under Armour, Wieden + Kennedy and Zurich Global Insurance.

You can preview some of Dave's techniques for speakers by checking out his talk "How to Use PowerPoint Effectively": http://tinyurl.com/5tb6dz

---
Sponsor:

52 Limited is a resource company, connecting creative and technology talent with leading brands, marketing departments, start-ups, design firms, ad and interactive agencies. 52 Limited began as Portland's only locally-owned creative staffing agency, and has grown to serve some of the world's most recognizable and forward-thinking tech companies in Portland, San Francisco and New York City. Their motto: "Think of us as professional matchmakers."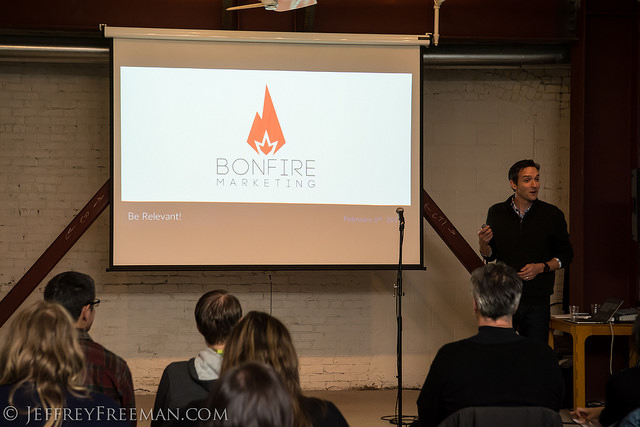 What is Career Tools?
Career Tools is a breakfast series hosted four times a year. Everyone in the Portland design community is welcome to join us at this quarterly meet-up, where we offer helpful and informative presentations designed to help you advance in the field of design. Career Tools includes tips and discussions on topics like how to manage your online brand, develop client relationships, and run your small business. Our goal? To provide content you can take away and immediately implement, to help boost your career today.