We often look at the freelance career as a cold, dark, intimidating road that is scary as shit. But it can lead to great places. Perhaps you have thought about taking that road and starting your own, independent practice. Or maybe you are already out there. Come in from the cold at this Career Tools session with Lisa Congdon. We welcome you to grab a cup of coffee, sit down, and join us for an intimate conversation about traveling that road with confidence. We identify current trends in the creative world and ways you can set yourself apart and shine. Walk away equipped—not only with the right tools, but also with the right mindset and conviction to conquer the freelance realm.
Can't make it? Join the conversation on twitter and let us know what questions you have. We'll be highlighting key takeaways from the event in our blog recap!

About the Speaker: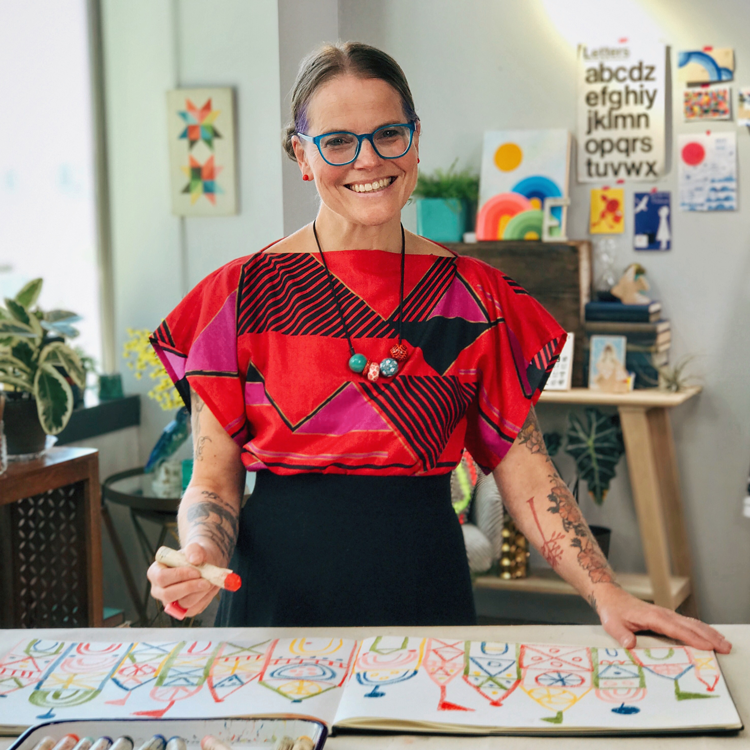 Portland illustrator Lisa Congdon is best known for her colorful abstract paintings, intricate line drawings, pattern design & hand lettering. Her clients include the MoMA, Harvard University, Lululemon, Martha Stewart Living, Random House and Chronicle Books, among many others. She is the author of six (going on seven) books, including Art Inc: The Essential Guide for Building Your Career as an Artist. She is one of a handful of designers featured in the 2016 Portland Monthly Magazine Design Annual and was named one of 40 Women Over 40 to Watch in 2015.
Guest moderator:
Kate Bingaman-Burt is a commercial illustrator, full-time educator, and project-based artist. She is an Associate Professor of Graphic Design at Portland State University. Her role as both leader and collaborator with her students is an integral part of her creative practice.
What is Career Tools?
Career Tools is a breakfast series presented every quarter. It provides the Portland design community with practical and truly helpful information like developing client relationships, public speaking and presentation skills, managing your studio or freelancing business, and adopting new practices and process to deliver projects across any channel, including print, digital, interactive and video. Career Tools provides information you can take away and implement immediately to improve your company, career, and community.

Sponsor:

52 Limited is a digital resource company connecting creative + technology talent with leading brands, marketing and engineering departments, start-ups, design firms, advertising and interactive agencies. 52 Limited began as Portland's only locally-owned creative staffing agency and now serves some of the world's most recognizable and forward-thinking companies in Portland, Seattle and San Francisco.