Tedium. It's an overwhelmingly common workplace feeling many of us share. How about you? Do you ever wish you could devote more time to working on the projects that matter to you? For this Career Tools our guest Duane King will discuss how to bridge the gap between personal interests and meaningful client work. Through insights from his own work, including his successfully funded Kickstarter project Pioneer, Duane will show us some tricks of the trade on turning a passion project into profit via crowdsourcing. You will learn how to prepare and strategize a campaign using the careful arrangement of your constraints, your passions, and YOUR possibilities. Bring your passions and questions!
About the speaker: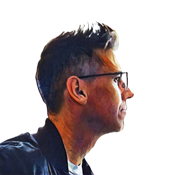 Duane King is a Consultant and Creative Director with a passion for the aesthetics of ideas. Working seamlessly across mediums, he arranges ideas and people to create specific outcomes and inform the shape of culture. Duane is an Executive Member of the IADAS, the Webby Awards judging body, and in 2011, Fast Company selected him as one of the 50 Most Influential Designers in America. Driven by curiosity, his work has been recognized by Cannes Lions, Fast Company, WIRED, The New York Times, The Guardian, Graphis, Sports Illustrated, Industrial Designers Society of America, D&AD, The 100 Show, The Art Directors Club, TechCrunch, Engadget, The FWA, I.D. Magazine, Communication Arts, Creative Review, Computer Arts, Wallpaper*, IdN, Print, HOW Magazine, and more.
What is Career Tools?
Career Tools is a breakfast series presented every quarter. It provides the Portland design community with practical and truly helpful information like developing client relationships, public speaking and presentation skills, managing your studio or freelancing business, and adopting new practices and process to deliver projects across any channel, including print, digital, interactive and video. Career Tools provides information you can take away and implement immediately to improve your company, career, and community.
Can't make it, but have burning questions?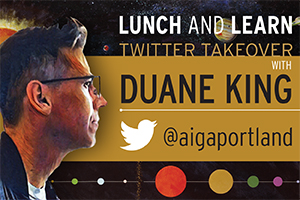 Join us for Lunch and Learn Monday, September 18th from 12–1pm Pacific Time as Duane takes over the AIGA Portland twitter channel. He'll provide career insight and answer your questions! Join the conversation and tweet @aigaportland!

Be sure to check out our blog posts for an event recap as we'll be highlighting key takeaways from the event!

Sponsors:


52 Limited is a digital resource company connecting creative + technology talent with leading brands, marketing and engineering departments, start-ups, design firms, advertising and interactive agencies. 52 Limited began as Portland's only locally-owned creative staffing agency and now serves some of the world's most recognizable and forward-thinking companies in Portland, Seattle and San Francisco.



CENTRL Office is a collaborative, co-working space in Portland, OR. They provide flexible, full-service office space for some of Portland's leading entrepreneurs, free agents, start ups, and work groups. Located on both sides of the river, in the Pearl district's historic GE Supply Co. building, and in the Slate at the Burnside bridgehead at Couch and MLK, in the Central Eastside.