For this special #dMobCollabs, we've huddled up with The Creative Party (aka Mathys+Potestio) to bring you a very special Holiday dMob. Swing by Lucky Labrador Brew Pub (on SE Hawthorne) Wednesday, December 13, from 6–9PM to enjoy drinks, raffle prizes, swag, a DIY Scout Books making station, and holiday cheer with your dMob family! Bring along your furry friends as well (please note that dogs are only allowed in the outdoor area, which is dry, covered and heated).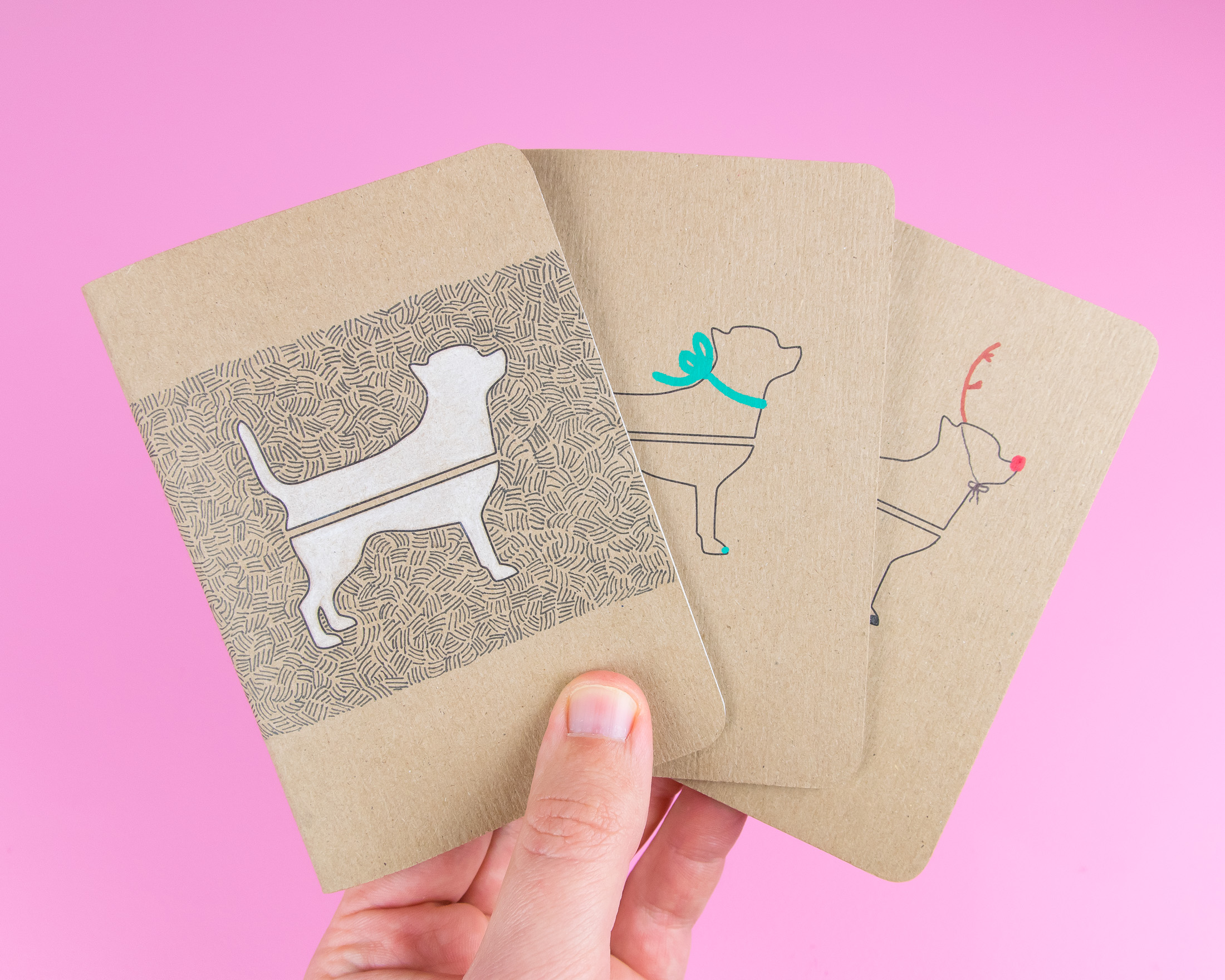 Ruff day at the office? Relieve your holiday stress with some creative fun! We are having an art station for you to decorate your own custom notebook and take it home with you. Special shout-out to Scout Books for sponsoring this activity!

*CALL FOR DONATIONS*
We need your help to make a difference for a pet in need. We ask that all attendees bring along an item to donate. All items and proceeds from this event will be donated to the Oregon Humane Society.

Suggested items:

Wet/canned cat and kitten food, especially strong-smelling types like Tiki Cat
Kitten formula (KMR) and nursing bottles
Puppy pads (for potty-training)
Veterinary special diet foods for both cats and dogs (e.g. Royal Canin Hypoallergenic)
Dog toys (puzzle toys, KONG-type chew toys especially)
Dog treats (for small to medium-sized dogs)
Dog crates

Can't make it? Check back here for an event recap. Click here to make a direct donation to the Oregon Humane Society.
***Event is free and registration is not required***

---
What is dMob?

dMob is a free social event launched by AIGA Portland in 2003. On the 2nd Wednesday of every other month, often following an AIGA Studio Tour nearby, it's the place to connect with people driving Portland's energetic design community. With #dMobCollabs, we invite local creatives to help us craft a unique experience and fresh visuals for dMob.
Click here to check out photos from our past dMob events!
What goes on at dMob?
When you arrive, you'll get a sticker to wear. Venture forth, find another sticker-wearer and offer them a drink. It's a great way to break the ice and meet new people. AIGA Portland wants to encourage discussion, business development, and foster a more dynamic design community in Portland. Here amongst this friendly, laid-back group of design professionals, you're bound to find inspiration, opportunity, friendship or, at the very least, some really great beer!
Make new creative friends and never forget the dMob mantra: "Can I buy you a drink?"
Where is dMob?
dMob is hosted by a different Portland venue every other month (typically a bar, patio, or restaurant). Locations are selected by rotating between the four city quadrants, making it interesting and easily accessible to anyone.
JOIN THE MOB

Want to be part of the action and help organize dMob? We are always looking for volunteers, photographers, videographers and copywriters!  Email: volunteer@portland.aiga.org for more information.
---
Our sponsors


Mathys+Potestio (aka The Creative Party®) provides creative/digital agencies, design firms, and corporate marketers with creative, marketing, administrative and technical talent through temporary staffing and placement services. Mathys+Potestio is one of the fastest growing privately owned staffing agencies in the U.S. (Inc. Magazine, 2017) with offices in Portland, Austin and Los Angeles.


Scout Books is a collaborative book and notebook maker based in Portland, Oregon. They produce custom projects for an array of amazing clients and collaborators, along with retail products ranging from blank DIY notebooks to inspiring designs featuring the work of top artists and designers. All Scout Books are handmade with 100% recycled papers and vegetable-­based inks, and are printed, bound, and packed on equipment powered by renewable energy. The Scout Books team is dedicated to the creation of sustainable goods that inspire and empower our clients and collaborators to capture and share their big ideas with the world.