Join us at Hair of the Dog Brewery, where we'll be ringing in the first dMob of 2016 — right after our Studio Tour at Uncorked Studios!  Check out the extensive bottle menu, grab a hearty snack, and don't forget the dMob mantra: "Can I buy you a drink?"
Wondering where we were last month? Here's what's new in 2016
dMob is now every other month. So mark your calendars. The next one will be on April 13, 2016.
Introducing: dMob Collabs
Cheers to the first of our many dMob Collaborations Series! Our first collaboration comes from designer and art director, PHLLP STWRT. Check out more of his work here.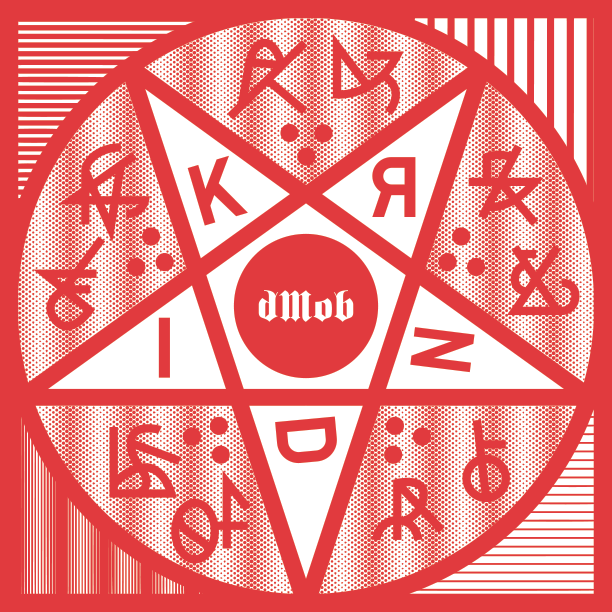 The dMob Concept
This is our bi-monthly gathering for the entire Portland design community. Social interaction and networking is at the core of this AIGA Portland event – we encourage discussion, business development, and work to help foster a more dynamic design community here in Portland. Plus, with such a plethora of independent breweries, our choice of venues and beverages is expansive.
How much is dMob?
Free and open to the public. That's right, no charge! First and foremost, you'll have a great time. Even better, it's an amazing opportunity to network and meet others in the design community.

When is dMob?
On the 2nd Wednesday of every other month.
Where is dMob?
dMob is hosted by a different Portland venue every month (typically a bar, patio, or restaurant). Locations are selected by rotating between the four city quadrants, making it interesting and easily accessible to anyone.
What goes on at dMob?
When you arrive, you'll get a sticker to wear. Venture forth, find another sticker-wearer and offer them a drink. It's a great way to break the ice and meet new people. AIGA Portland wants to encourage discussion, business development, and help foster a more dynamic design community in Portland. Here amongst this friendly, laid-back group of design professionals, you're bound to find inspiration, opportunity, friendship or, at the very least, some really great beer!
JOIN THE MOB
Want to be part of the action and help organize dMob? We have openings for directors, copywriters and photographers. Email: programming@portland.aiga.org for more information.