Mark your calendars! On Monday, September 18th from 12–1pm Pacific Time Duane King takes control of our twitter for a Lunch & Learn hour. He'll share tips, industry insights, and works in progress. Join the conversation and tweet @aigaportland!
Make sure to also join us in-person Friday morning on September 22th from 8–9:30 am Pacific for our quarterly installment of Career Tools. Duane will share his experience in turning passion projects into profit.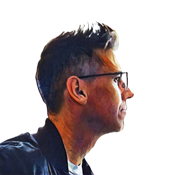 Duane King is a Consultant and Creative Director with a passion for the aesthetics of ideas. Working seamlessly across mediums, Duane arranges ideas and people to create specific outcomes and inform the shape of culture. Duane is an Executive Member of the IADAS, the Webby Awards judging body, and in 2011, Fast Company selected him as one of the 50 Most Influential Designers in America. Driven by curiosity, his work has been recognized by Cannes Lions, Fast Company, WIRED, The New York Times, The Guardian, Graphis, Sports Illustrated, Industrial Designers Society of America, D&AD, The 100 Show, The Art Directors Club, TechCrunch, Engadget, The FWA, I.D. Magazine, Communication Arts, Creative Review, Computer Arts, Wallpaper*, IdN, Print, HOW Magazine, and more.