Join us for our upcoming tour of ADX! We will be touring the space, seeing makers in action, and learning about the many ways that ADX members put their tools and equipment to work.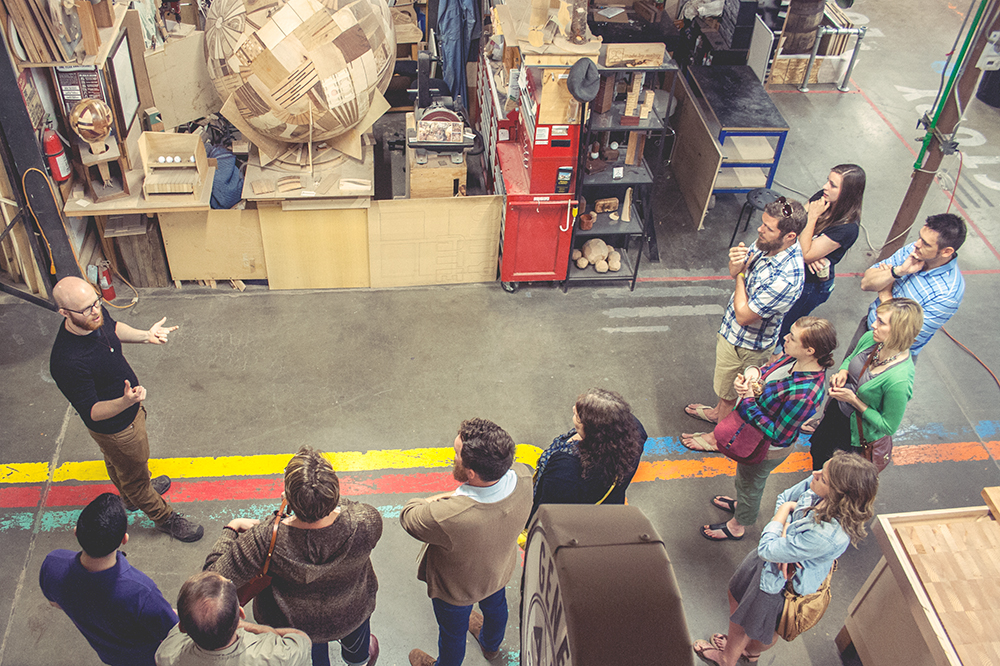 Exclusive AIGA Member Benefits to ADX!
ADX is one of AIGA Portland's newest local sponsors. If you are an AIGA Portland member, you can save 20% off membership or 10% off classes. Come by for the Studio Tours event and discover all that you can learn at Portland's premier maker space.
Come explore the wood shop, learn what you can make in the metal shop, or consider the creative possibilities of the print space! If you want to learn more about ADX, read our Portland Maker Series article on the space.
What are AIGA Portland Studio Tours?
Studio Tours is a bi-monthly expedition that offers rare guided tours of local studios. We take an exclusive inside look at the work, people and culture. Rotating between the city's four quadrants and beyond, Studio Tours explores the diverse design community within Portland.
Read about recent Studio Tours: